<!MAIN TABLE STARTS HERE> <!/BLOCKQUOTE><!/BLOCKQUOTE>
ADOPTABLE DOGS FROM
SOUTHWEST GSD RESCUE
&
WHITE GSD RESCUE
<!IMG SRC="images/SWGSDHead2.jpg" height=200 width=167>
<!/TABLE> <!TABLE WIDTH=800>
Please Note:
SOUTHWEST GSD RESCUE & WHITE GSD RESCUE
ARE 2 DIFFERENT GROUPS WORKING TOGETHER. OUR CONTACT INFO, INSTRUCTIONS & ADDRESSES ARE <!#8B4513">NOT THE SAME. PLEASE CHECK THE INDIVIDUAL DOG'S BIO PAGES FOR INSTRUCTIONS ON HOW TO MEET AND ADOPT. THANK YOU.


<!P align=CENTER>
---
NOTE: Our site is very graphic intensive thus difficult to view on a cell phone ~ it is best viewed on a computer or tablet

---
DOGS AVAILABLE FOR ADOPTION
Click on any of the Dogs for Description and Availability
***SITE UPDATED DAILY***
CURRENT ARIZONA TIME IS:<!SUB>
| | | | | | | |
| --- | --- | --- | --- | --- | --- | --- |
| Gretel | | Raylene | | Cynthia | | Lila |
COMING SOON

Symeron

Walter

Scout & Ruby

EXPERIENCED GSD ADOPTER ONLY

Kaymon ~ 6 years
COVID-19
Due to the current COVID-19 situation, we have resumed evaluations, introductions, home visits and adoption/foster placements on a limited basis. All staff will be wearing face masks, and ask that our potential adoptors/fosters do the same. If you're interested in one of our dogs, we'd love to hear from you to set up an introduction. With the shelters also opening up, we anticipate listing more available dogs in the near future so please check back.
If You Have Visited This Page Before, Be sure to
REFRESH the Page so That Recent Updates & Changes Can Be Seen
IN FOSTER-TO-ADOPT HOMES ~ NOT AVAILABLE FOR ADOPTION
"Foster to adopt" dogs are generally dogs that have not been in our foster care yet, so we and their prospective adopters would like to learn more about them before making a commitment. They have two weeks to confirm the adoption or the dog becomes available to be shown to prospective adopters. Foster-to-Adopt dogs are not shown to prospective adopters during the trial period. Foster families are always given the first opportunity to adopt the dog they are fostering.
Ally
ADOPTION PENDING
<!a href="BIOS/BLANCA_SKYE_PACC.HTM" target="_blank">
Blanca
WE ARE DESPERATELY IN NEED OF QUALIFIED FOSTER HOMES.
PLEASE CLICK HERE TO FIND OUT IF YOU CAN HELP.
ADOPTED
<!a href="BIOS/NALA_COACHELLA.HTM" target="_blank">
Nala
<!a href="BIOS/JUNIPER_NORTH.HTM" target="_blank">
Juniper
<!a href="BIOS/MAYA_H.HTM" target="_blank">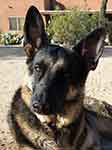 Maya H
<!a href="BIOS/ERNIE_2020.HTM" target="_blank">
Ernie
<!a href="BIOS/LOUIS.HTM" target="_blank">
Luigi aka Louie
<!a href="BIOS/MAYA3_2019.HTM" target="_blank">
Maya
ACCEPTED INTO
SOLDIER'S BEST FRIEND TRAINING PROGRAM!!!
<!a href="BIOS/DAX_OS.HTM" target="_blank">
<!a href="BIOS/ROCKY_DUKE.HTM" target="_blank">
<!a href="BIOS/BAILEY_OS.HTM" target="_blank">
Dax, Rocky & Bailey
Gonna be service dogs!


German Shepherds
Click for
RECENTLY ADOPTED
<!A href="http://www.adoptapet.com" target="_blank"><!img src="http://images.adoptapet.com/images/shelter-badges/02.png" />
<!>

<!TABLE WIDTH = 650 border="0" cellpadding=6> <!TR><!TD align=CENTER>WE'RE SORRY, BUT...
Due to the rising price of fuel and the always limited resources in rescue, there will be times when Southwest GSD Rescue cannot accommodate placements in outlying areas such as (but not limited to) Sierra Vista, Green Valley, Flagstaff, White Mountains, Wilcox, Hereford, Safford, Kingman, Payson, Prescott, Heber, etc. Each will be considered on a case-by-case basis or appropriate referrals to other agencies will be provided.




©2003 - 2021 Southwest German Shepherd Rescue / White German Shepherd Rescue